TiE Women partners with empoWer to promote women entrepreneurship
TiE Women provides an opportunity for women entrepreneurs to win $100,000 prize money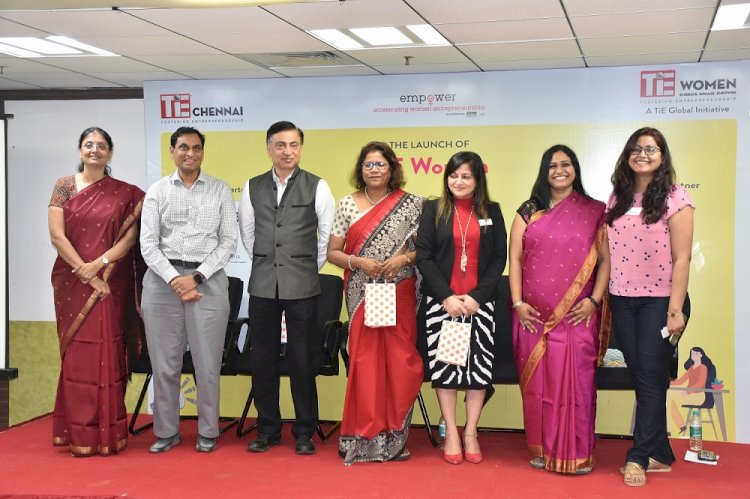 Chennai: TiE Women, a TiE Global initiative was launched in Chennai today. The program aims to promote women entrepreneurship and has partnered with empoWer, India's first tech-based accelerator for women entrepreneurs. This global movement has now been introduced in Chennai for educating, mentoring, networking opportunities, industry and investor connects for women entrepreneurs.
TiE Women is a bold and impactful program for motivating and supporting women entrepreneurs to enhance their businesses. This year the program will culminate in a global pitch competition with a $100,000 prize money for the winner.
Ms Hemalatha Annamalai, Chair, TiE Women said, "The TiE Women initiative is primed for success and all it asks of participants is dedication and passion. I am happy to see this program being rolled out in Chennai for the benefit of women entrepreneurs. Since its launch at TiE Global Summit in November 2019 at Delhi, we have come a long way. We have partnered with empoWer for the India launch. The program is open to all women entrepreneurs and they can participate via their local TiE Chapters".
This partnership and initiative was launched in the presence of Mr. C K Ranganathan – President of TiE Chennai, Ms. Hemalatha Annamalai – Chair TiE Women, Ms. Dharti Desai – Vice Chair TiE Women, Mr. Hemant Gupta, Managing Director, BRTSIF, Ms. Akhila Rajeshwar – Executive Director, TiE Chennai and Ms Aparna RamMohan Lead, TiE Women at TiE Chennai. 
Commenting on the launch Mr. CK Ranganathan, President, TiE Chennai and Founder of CavinKare said, "TiE Chennai is happy to organize this programme and pitch competition for women entrepreneurs as part of TiE Global's, TiE Women initiative. This program is an ideal platform to  Embrace, Engage and Empower women entrepreneurs. We call upon all women entrepreneurs to make use of this opportunity and be part of this path braking programme".
TiE Women pitch competition 2020 has two phases in India. In phase-1 women entrepreneurs (early or late stage startup) will apply for local pitch competition. In India more than 14 TiE chapters are participating in this global program. Phase 1 will culminate with the selection of 1 winner and 3 runner-up at the local level pitch competition. 
In phase-2 these four women entrepreneurs will undergo a three-month mentoring and coaching master classes by TiE and empoWer mentors. The three runners-up from each chapter will attend a two-day workshop in October. The local winners will attend a two-day bootcamp in Mumbai at empoWer headquarters in November and will further go-on to pitch at the global pitch competition finals at TiE Global summit at Dubai in December 2020. 
Talking about the partnership, Dharti Desai, Vice-Chair TiE Women said, "My first interaction with empoWer was when I delivered the keynote at their Demo Day last year. I saw that the mission of TiE and empoWer are aligned and I'm so glad we are working together for the common cause of fostering women entrepreneurs. This partnership is not restricted to winners of the pitch competition alone. We're extending accelerated workshop to three runners-up from each TiE Chapter in India. This will cause a greater impact."
Mr. Hemant Gupta, Managing Director, BRTSIF, said, "We are happy to partner with TiE Women for this innovative initiative to continue and expand the empoWer program that has been working on promoting women entrepreneurship in India since 2016. We need to identify and nurture the talents of women entrepreneurs in India, and providing them with the resources and mentoring opportunities. TiE Women is a program that is meticulously crafted to achieve this goal."