Uterine transplant now ray of hope for childless couple, doctors
First child birth reported in uterine transplant patient in 2017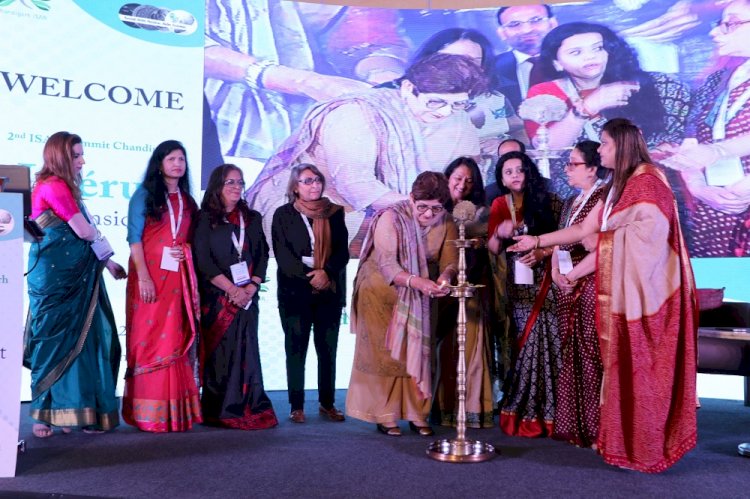 Chandigarh: Indian Society for Assisted Reproduction – ISAR established in 1991, is held its national meet at Chandigarh wherein top notch doctors, embryologists and practitioners from the Tricity & neighbouring states of Punjab, Haryana, and Himachal participated.
Issues related to female infertility, remedies available as well as uterine transplant were discussed eminently. Chairperson ISAR Dr  G K Bedi stated the theme of second summit was Uterus Viewed Inside Out that covered all aspects of women health. She added that the epicenter of event was uterus transplant, which is emerging as an alternative to surrogacy. The incidence of infertility is increasing day by day presently almost 10 to 15 % are suffering in India.
In times when surrogacy is on rise due to infertility issues, uterine transplant comes as a ray of hope for the childless couples. First human delivery after uterine transplant happened in 2014 in Sweden. It is very good alternative to surrogacy and patients with severe uterine factor. In India first uterine transplant baby girl was born on May 19, 2017. Since then many more uterine transplants have been done.
The Chandigarh committee consists of the following doctors from the tricity- Dr G.K. Bedi (Chairperson), Dr. Nirmal Bhasin (Vice Chairperson), Dr. Pooja Mehta (Secretary),Dr. Rimmy Singla (Treasurer) Dr. Parminder Kaur (Jr. Secretary) and Dr. Sunita Chandra (Librarian). Dr. Jaideep Malhotra, National President of ISAR was keynote speaker. Mrs. Rajbala Malik was the guest of honour.
Dr. Reeti Mehra of GMCH 32 delivered a talk on fibroids Medical/ non-surgical approach, Dr. Alka Sehgal (GMCH) on adenomyosis – Newer trends – A Challenge in ART; Dr. GK Bedi on Endometritis and infertility; Dr. LK Dhaliwal (Ex PGI) talking on AUB in Adolescent Girl; Dr. Akshay Nadkari  from Surat on laparoscopy for Fertility Enhancement; Dr. Shalini Gainder PGI Chandigarh  on Dilemma in Management of Cesarean Scar Pregnancy; Dr Anit Mahey on Hysteroscopy - Tips 7  tricks ; Dr. Nirmal Bhasin on Uterus and Brain Function; Dr. Ritesh Mahajan on Endometrium as seen by a sonologist; Dr. Vanita Suri on preserving the uterus in Genital Malignancy; Dr. Rashmi Bagga PGI on Controversies of cervical encerclage; Dr. Rimmy Singla on Female Sexual dysfunction - A hidden Iceburg; Dr. Umesh Jindal on Uterine transplant; Dr. Pooja Mehta & Dr. GK Bedi on ART – Controversies to consensus, Stump The Experts and in the end oration by  Dr. Jaideep Malhotra, National President of ISAR on Endomistrium - the untold story. 
Also hands-on sessions in hysteroscopy and an e-poster competition based on this year's theme were held.