Walkathon at CGC Landran
Hundreds come together for road safety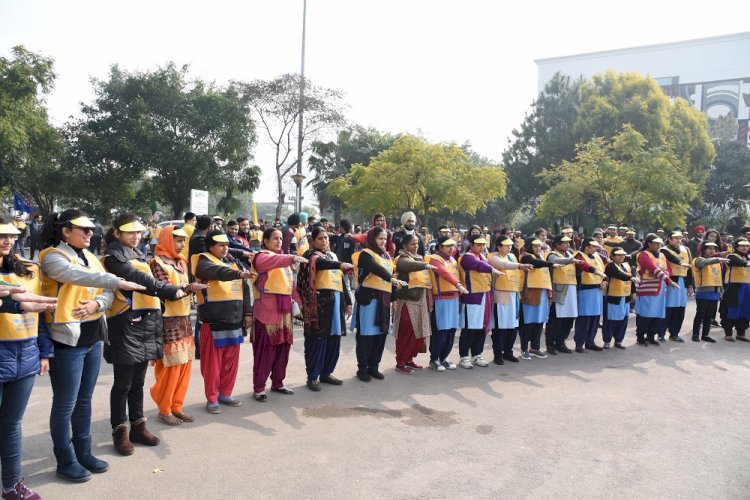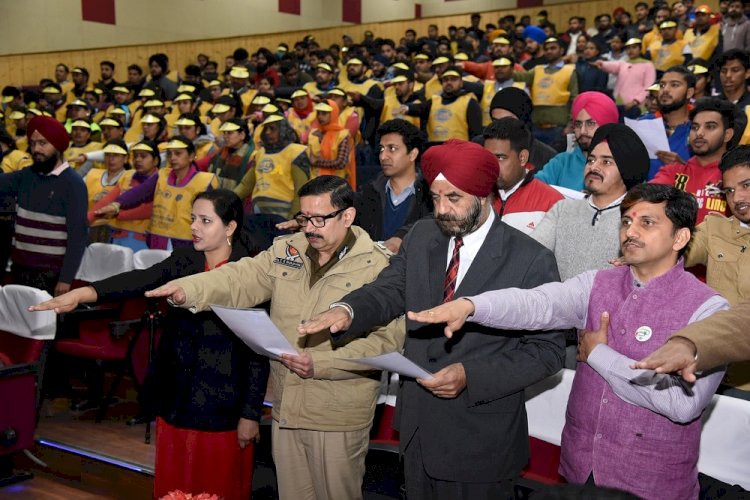 Chandigarh: Over 12 people in Punjab daily lose their lives in road accidents, reveals the recent statistical reports. Even when death figures due to accidents have seen a declining trend most deaths (86 percent) are those of males in 25 to 35 age group and 14 percent are those of females in Punjab. These figures were shared by Dr. Navdeep Asija, Traffic Adviser, Punjab, during a road safety campaign 'India Against Road Crash' (IARC) 2020 held at Chandigarh Group of Colleges (CGC) Landran here today. Volunteers celebrated the 31st National Road Safety Week with the theme "Bringing Change through Youth Power". 
The campaign began on 11th January, from Attari Wagah Border where 50,000 people took the safety pledge.  The event organised by Punjab government in association with CGC Landran and Club D2S - Drive smart, Drive safe witnessed a pledge taking ceremony and a one-minute silence in memory of road accident victims. This was followed by a walkathon and a human chain was formed on the occasion by the students of CGC Landran.
"We need to change the traffic culture and sensitize people so that we can bring down fatalities in accidents. Across the country 415 people are daily killed in road accidents which is much higher than the loss of deaths due to terrorism." said Dr S.S. Chauhan ADGP Traffic Punjab who was the chief guest for the event. Over 70 percent families in urban areas and 50 percent in rural have been left below poverty line after having lost their bread-earners in accidents." He added.  
"Travelling on Indian roads is extremely risky & there are many overlapping reasons for such alarming road crashes in our country, but one sure solution is to change ourselves so that the country can change", said, Rama Shankar Pandey, MD-Hella India Lighting Ltd. Dr. Amarpal Singh  State Transport Commissioner Punjab, and  Mr Kuldeep Singh Chahal SSP Mohali were among the other prominent dignitaries at the event.